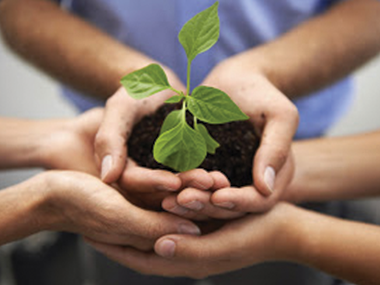 We all want our children to grow up to be responsible, successful members of society. Isn't that what you want for your child? So we "help" them at every turn so that they can make it to school on time, complete their homework perfectly, and get good grades. But are you really helping or are you hurting them?
Let me explain. If your child or teen has ADHD/ADD then you know that they struggle with routines, focus and remembering what they need to do as well as, doing what they know they need to do. You may feel that if you don't remind your teen then they would never get out the door in the morning or finish their homework. And you may be right. However, providing them with the information they need before they have had time to consider what comes next does not help them develop the necessary skills to become independent instead it makes them dependent.
Think about these questions:
Are you helping your son or daughter create a routine to get out the door (with everything they need) or are you telling them what to do each day? (Ex. get your shoes on, did you brush your teeth, do you have your homework? And on and on.)
Are you empathizing and really trying to understand what they are feeling or are you just trying to solve their problem by telling them what they "should" do?
Are you checking their homework and making them correct it so that the teacher doesn't know that they are struggling with it?
Are you reminding them of everything they have to do so that they don't have to remember on their own?
Are you waking them up in the morning?
If you answered "yes" to even one of these questions, please keep reading because although you may think you are helping your children, in reality you are not. When you take away your child's opportunity to problem solve by either telling them what they should do, or by doing it for them, not only do you handicap them from learning the skills but you are chipping away at their self-esteem and self-confidence and fostering their dependence rather than independence.
For those with ADHD, learning routines and habits can take a bit longer than it does for those without ADHD. So it is important to start building the skills early so that by the time they get to high school, you have done your job and your teen is pretty independent. You want to feel confident that they can make it on their own at college. On the other hand, if you wait until they are a senior to start "letting go" and just drop the support you have been providing all along, they may not have the skills they need to succeed in college.
So, how can you empower them instead?
Work on one thing at a time. Together decide what it will be. Empower your teen to come up with their own solutions just be sure to include how they want you to "support" them in this new process.
Instead of saying you "should"…..try asking questions that lead to your teen figuring out their own solutions. Ex. "What do you think you could do to figure that out?" "How can you prevent that from happening again?"
Learn about Executive Function skills so that you and your teen can better pinpoint which skill is weak. Is it getting started on things (task initiation), remembering (working memory) or finishing things (task completion) etc.? Weaknesses can occur in several executive functions but often there are EFs that are strengths as well. What looks like several areas of weakness could be the same EF showing up in a different context. How can you use the strengths to help compensate for the weaknesses?
Change comes from within but here are three questions to ask that can help. Can the environment be changed to better accommodate for the weakness? Can the task be broken down into more manageable steps so that it is not so overwhelming? Does there need to be a system or a routine created to assist in solving this?
Lastly, consider whether or not you are too close to the situation to really be able to help, or if you are finding it difficult to remain nonjudgmental then it may be time to find an Executive function coach or counselor to work with your teen. An EF coach will work with your teen to identify those weak EFs and together they will develop a plan/strategy to strengthen them and the coach will hold your teen accountable for taking action on that plan and meeting the goals that are set.
Jodi Sleeper-Triplett said this in her book Empowering Youth with ADHD:
…empowerment is about much more than helping the young person with ADHD accomplish goals: It's about helping the young person identify strengths and resources; practice thinking about how to solve problems and meet goals; build skills; develop a positive self-image; and ultimately, lay a foundation for long-term success in the days, months and years to come. (p35)
And who doesn't want that for their teen?
Our new summer classes teach the Executive function thinking skills your teen needs to become more independent. Click here for more info.