See what happy Thinking & Doing Skills Center clients have to say!
"Organization helps very much. Backpack and school work are organized and it's easier to find what I need."
Finn
"Use your freshman year to build your GPA. Read as much as possible and figure out teacher expectations and study in advance."
Eliza
"I made honor roll for the first time in a while!"
Shane
"Because of a more logical approach to my learning, my grades and the amount of free time have improved dramatically." "Studying and organizing strategies have been most helpful to me."
Mike
"Be prepared – do your best." "I learned how to study better using mind maps. Do your homework."
Colin
"Ask Laine about strategies because she is very good at those."
Kelly
"Don't make 4th grade any harder than it is supposed to be (be organized)."
Alex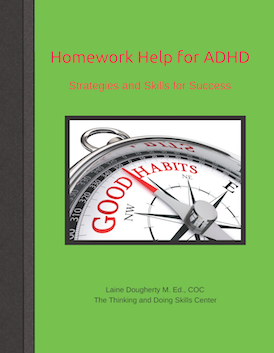 Sign up for our Free Monthly Newsletter and receive the "Homework Help for ADHD" Report as our thank you.