Student Coaching for ADHD
Students can struggle for a variety of reasons. ADHD, executive function challenges, and weak study skills can impact homework, organization, time management, and test results.
The reality is, students want to succeed and many are already working really hard to do so, but still aren't achieving the way they could if they had the right help. The Thinking and Doing Skills Center uncovers what is interfering with your child's success and coaches them through creating an effective and achievable action plan.
I often explain that the ADHD method of coaching is similar to sports coaching. I'm going to focus on what the students and parents feel are the most challenging issues and strengthening those skills while helping them design strategies to more effectively "play the game" of school and life. I both support and hold students accountable while they develop their new skills, systems, and strategies to transform how they learn and function each day.
I work with students from 2nd through 12th grades.
What Changes with Student Coaching?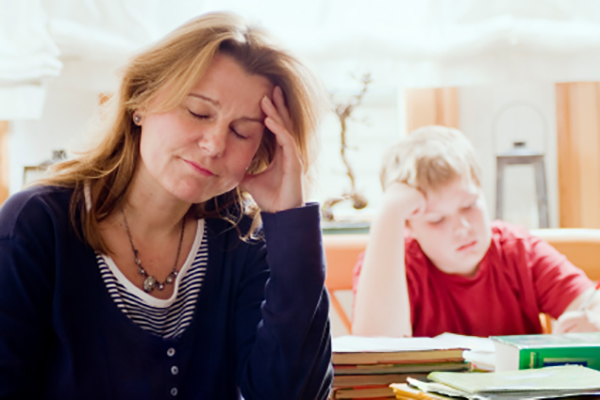 When you and your child work with me, we'll start to decrease or eliminate:
I start every student and family with my Exploratory Coaching Sessions: three, 60-minute sessions in which I can …

Once we complete the first three sessions, we'll discuss which coaching program will best meet your child's specific needs or if month to month works best.
3-, 6-, 10-Month Coaching Plans
All coaching plans include …
As I do cultivate trust as a valuable part of how I coach, I will ask each student's permission for what I can share with the parents during check-ins and vice versa. I also encourage the child to articulate what occurred during each session as well as how he or she sees progress happening or not, and how the child would like to be supported at home as the child learns to implement strategies and new habits.
Why the 3-Month Coaching Plan?
Why the 6-Month Coaching Plan?
Why the 10-Month Coaching Plan?
This is a great place to start if you're unsure what your child needs. You can see if the strategies and techniques are working for your child. This may also be a great choice for a student who's older and has had coaching help previously, but maybe needs additional help with the change of a grade level, or switch to middle or high school.
A half-year program can prove highly beneficial as many children struggle to keep on-point after the holiday break or from second term to the third. The longer support can also help students who struggle with organization, prioritization, or time and self-management.
This plan often evolves from either the 3- or 6-month plans when the student, the parent, and I all determine that support throughout the school year is what's needed. Some students need more guidance and support when they are first learning how to work with their ADHD and develop the strategies and habits they need to succeed on a daily basis at school, at home, and in their personal relationships.
Questions? Or Ready to Effect Real Change?
Contact me today and let's schedule time to talk and figure out if ADHD Coaching with me is right for your child and family.