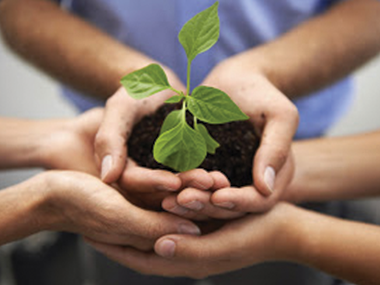 Sometimes it is more fun and effective to learn in a group. Learning and doing together may be just what you need to succeed.
Student Groups
At the Thinking and Doing Skills Center we offer group classes for students from upper elementary through high school on ADHD, organization, and study skills. Each group is limited in size to assure each student's needs are met and their questions answered. Group learning helps students realize that their challenges are not unique and that with a little guidance they can figure out how to work more effectively. Click here to see our latest schedule of classes.
NEW! Academic Coaching for MS Girls or Boys Grades 6-8: All students want to do well. They just don't know how to change things. They often rely on habits they established in elementary school when they didn't need to study and had minimal homework compared to what they have now. These "old" habits are not effective but students do not know how to change them so they continue to do things the same way. This class will help them look objectively at how they do things and help them determine where the weak links are and together we will develop new, more effective strategies to deal with planning, organization, time management, attention, and the stress they experience. These skills will then help them master their homework and study skills for greater academic success. It is different from tutoring – these are the underlying skills necessary to learning effectively. Two separate classes: Girls meet Wednesdays, May 9 through May 30th, 2018 at 4:00 pm. Boys meet: Tuesdays starting May 8th through May 29th, 2018 at 4:00 pm.  Click here for more information.
ADHD/ADD and Executive Function Skills Class: Spring is a great time for middle and high school students living with ADHD/ADD and Executive function weaknesses to build the skills and strategies that can help them succeed. The focus is on coaching students to dive deeper into understanding themselves, dispelling myths about ADHD and developing a knowledge base of strategies that work for the way they think. Self advocacy and social strategies will also be covered. Four 60 minute classes cover topics like organization, mindset, monitoring actions and knowing when to change them, time awareness, planning, and much more. Next class is in August 2018. Click here for more information.
Drop In – Get Organized:  Current and former students can get a refresher course on the C.O.D.E. method of organizing and set up their backpacks, binders and agenda to start the year off organized and in control. Overwhelmed by the supply  list and confused as to how it all goes together? We can help. Stop by and get re-organized on Friday, May 4th from 3:00pm – 6:00pm.
Adult Groups
Ongoing Parent Support Group: It is not easy being the parent of a child or teen with ADHD. This group is designed to offer support and encouragement to help you face the challenges as you strive to become the parent your child/teen with ADHD needs you to be while you  help them become all they can. Join us for this monthly group that meets on the first Thursday of each month throughout the school year. Next Meetings: May 3, 2018, June 7th.
New! Parenting Your Child with ADHD – Tweens and Teens: Do you really understand what ADHD is and how it affects your child? Often times you get the report back from the neuro-psych exam and it is filled with facts about what is wrong. You already knew that, that is why you had the testing done in the first place. What you really need to know is how to best help your child and your family be successful and happy.
Would you like your child to develop the skills to become more independent? Here is some of what we will cover in the four week class. Learn about what ADHD is and what it isn't and how Executive functions can impact your child's ability to succeed. There are strategies to help improve communication and cooperation as well as, organization, homework and studying strategies. If you are tired of being your child's planner, reminder, and project manager, then it is time for a change. Click here for more information or to sign up for this class. Starts May 16th at 7:00 pm.
Women's Group Coaching Class: Are you ready to learn more about yourself as you journey in the direction of your dreams? Want to feel less alone in your struggles and get support from others that understand? Whether you are wishing for more balance in your life, less stress, more time for yourself, looking to start a business, go back to school, switch jobs or if you struggle with ADHD then group classes may be just what you are looking for.
Together we'll explore where you are, and where you want to go and help you design your own plan for getting there. It is about what is important to you and the group will support and hold you accountable (if that is what you want) and encourage you along the way.
This new class is designed for those women looking for a group that can support, encourage and inspire each member to reach for their dreams. It starts in June and meets roughly twice a month on Thursdays at 7:00 pm. Dates: June 14th and 28th, July 13th and 27th and August 9th and 23rd. Six 90 minute sessions provide individual coaching and group support while you design and work your plan with time in between sessions to work on it. Join us this summer and make 2018 your best year yet! Click here for more information or here to register.
As the Chinese proverb says, "The journey of a thousand miles starts with a single step." Are you ready to take that first step?
All group classes take place at our Hingham location:
11C Whiting Street
Hingham, MA 02043
Sign up for our Free Monthly Newsletter and receive the "7 Steps to School Success" Report as our thank you.