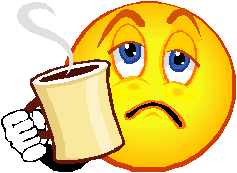 Routines, we all have them. Some are helpful and some are not. Routines that are based on good habits are sets of things we do every day that have a positive effect. You probably have a morning routine that gets you and your family out the door in the morning, and an evening routine that ends the day. Do they serve you? By that I mean do they make things run smoothly, keeping you relaxed or do they add chaos, disorganization or a sense of hurriedness to your life?
I think the holiday season is one time where the impact of disrupting the routines of the day can show its effect. Behaviors erupt, patience is thin, and chaos reigns. If there is any ADHD in the family, then those routines/habits are even more important. For those with ADHD, a routine may not always be the same from day to day. In fact, for most people/children with ADHD every day is a new day and often a new "routine". However, it definitely helps if those with ADHD can create a routine of good habits so that they are on automatic pilot rather than having to take the time to figure out what they should do next. It is the thinking "now what do I have to do?" that causes the mind to go blank or to act on whatever is in front of them.
According to pediatricians at www.healthychildren.org, ""Every family needs routines. They help to organize life and keep it from becoming too chaotic. Children do best when routines are regular, predictable, and consistent." We've all seen this. A sudden change of plans can send our day into a tailspin or worse, change our normally happy youngster's personality into something we don't recognize (tantrums optional). Routines for kids provide a sense of predictability and that makes them feel safe. It does the same for adults although I would change the feeling of safety to a sense of control.
Routines teach responsibility, organization, and cooperation and positively reduce your stress level, save you time and energy and bring a sense of control to your daily life. It is that simple. Routines are beneficial in the morning, after school or when returning home for the day, dinner time, and bedtime. It's not just about the "basics" of a routine as there is often room to add something to your routine that you feel has been missing. For example: it is not just about remembering to brush your teeth at night, but also about ending your day on a positive note. Are you watching TV until bed and then tossing and turning or do you read something positive after having set yourself up for a stress free morning?(Clothes out, lunches packed or planned, keys on hook, phone charging, etc.)
Take a look at your routines and those of your family and see if they are beneficial or not. If things are not working, figure out why and try something new. Keep at it until it works. If things are working well, then you might want to consider adding something to an already established routine. Research shows that linking a new behavior to something that is already "routine" makes it easier for it to become a habit. I have added writing in a journal to my morning routine that also includes listing three things I am grateful for. It starts my day with gratitude and a positive attitude. What will you add to your routine?