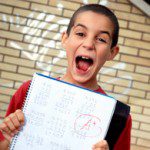 Thank You!
Congratulations on taking this important step and investing in your family. Your child's success is important to us and we look forward to working with you and supporting you along the way to understanding ADHD and helping your child succeed in school and in life.
Thank you for allowing us to be part of this journey.
Welcome to the Thinking and Doing Skills Center family.
Wishing you success!