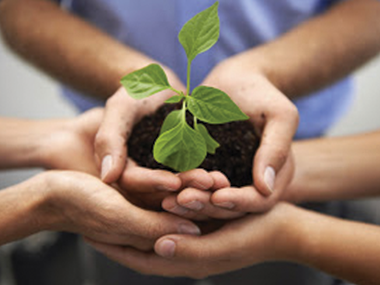 Sometimes it is more fun and effective to learn in a group. Learning and doing together may be just what you need to succeed.
Student Groups
At the Thinking and Doing Skills Center we offer group classes for students from lower elementary through high school on ADHD, organization, productivity, self-management skills and study habits. Each group is limited in size to assure each student's needs are met and their questions answered. Group learning helps students realize that their challenges are not unique and that with a little guidance they can figure out how to work more effectively. Click here to see our latest schedule of classes.
NEW! Individual Student Coaching Package: 10 weeks of individual sessions to coach your child/teen to a successful 1st term or other 10 week interval. All students want to do well. They just don't know how to change things. Each 45 minute session will include a coaching session, a learning/study strategy and homework review and accountability section. Students will be active participants in their learning and we will keep them on track with their homework. This is an affordable, term long coaching approach. Help your student start the year on a positive note with better grades and more self-confidence. Support from planning to completion for the entire term with accountability options. Click here for more information.
NEW! "FUN"damentals of Learning for Grades 2-3: This new class is designed to help those students in grades 2 and 3 prepare for learning. Through discussion and hands-on activities students will look at what it means to "learn", and the skills it takes to become an effective learner. Some of the topics covered are: mindset, failure, organization, directions, homework routines, communicating what you know and strategies for learning.  Class meets three times.  Class size is limited to 6 students to allow for individual attention. Click here to register.
NEW! "FUN" damentals for Grades 4-5: All students want to do well. They just don't know how to change things. Juggling homework from multiple teachers, long term projects and studying for quizzes and tests – the transition to middle school can be a lot to handle. This class offers strategies for learning and organization including how to REALLY use an agenda or homework app to help keep track of things. These skills will then help them master their homework and study skills for greater academic success. It is different from tutoring – these are the underlying skills necessary to learning effectively.  Class meets three times.  Click here for more information.
Drop In – Get Organized:  Current and former students can get a refresher course on the C.O.D.E. method of organizing and set up their backpacks, binders and agenda to start the new year off organized and in control. Stop by and get organized for the new year on Saturday, January 11, 2020 from 10:00am – 1:00pm.
Adult Groups
New! Thriving with ADHD in the Family: Do you really understand what ADHD is and how it affects your child? Often times you get the report back from the neuro-psych exam and it is filled with facts about what is wrong. You already knew that, that is why you had the testing done in the first place. What you really need to know is how to best help your child and your family be successful and happy.
Would you like your child to develop the skills to become more independent? Here is some of what we will cover in the five week class. Learn about what ADHD is and what it isn't and how Executive Function skills can impact your child's ability to succeed. There are strategies to help improve communication and cooperation as well as, organization, homework and studying strategies. If you are tired of being your child's planner, reminder, and project manager, then it is time for a change. Next class starts in January 14, 2020 at 7pm.  Click here for more information or to sign up for this class.
Ongoing Parent Support Group: It is not easy being the parent of a child or teen with ADHD. This group is designed to offer support and encouragement to help you face the challenges as you strive to become the parent your child/teen with ADHD needs you to be while you help them become all they can. Join us for this monthly group that meets on the second Wednesday of each month throughout the school year. Next Meeting: January 8, 2020. 
New for 2020:
Moms and ADHD: 
Whether you're co-parenting or going it alone, whether you have ADHD yourself, and/or you're parenting a child with ADD/ADHD, as a Mom and a woman, you need support that you may be unable to receive at home or from family and friends. This program is really about addressing the challenges YOU are dealing with versus the challenges your child faces. Class starts in March 2020. Email me to be notified when more information is available
Dads and ADHD: 
Whether you're co-parenting or going it alone, whether you have ADHD yourself, and/or you are parenting a child with ADHD, as a Dad, your needs will be different from a mom. Group coaching brings the benefit of hearing from other Dads and learning new solutions and strategies to improve communication and cooperation. Additionally, everyone will receive individual coaching over the course of the 4 weeks.  Email me to be notified when more information is available. 
As the Chinese proverb says, "The journey of a thousand miles starts with a single step." Are you ready to take that first step?
All group classes take place at our Hingham location:
11C Whiting Street
Hingham, MA 02043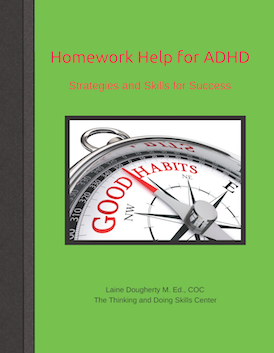 Sign up for our Free Monthly Newsletter and receive the "Homework Help for ADHD" Report as our thank you.
Recent Posts