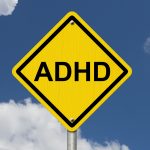 Do you really understand what ADHD is and how it affects your child? Often times you get the report back from the neuro-psych exam and it is filled with facts about what is wrong. You already knew that, that is why you had the testing done in the first place. What you really need to know is how to best help your child and your family be successful and happy.
Your child's self-esteem and confidence are the two most important factors in their success. If they are hearing what they are doing wrong more than what they are doing right, it will impact them in ways we can't even predict. I read somewhere that it takes 7 positives to outweigh the effect of 1 negative.  Listen to what is being said at your house, is it positive or negative?
Would you like your child to develop the skills to become more independent in doing their homework? How about more independence in getting out the door to school in the morning? Those two things are usually the first signs that ADHD is interfering with their life. Here at the Center, we focus on a child's strengths and work with them to help them develop strategies to compensate for those still developing executive function skills and now it is time to help you, help them.
Here is what we will be covering in the five week class.
Learn about ADHD – what it is and isn't
Executive function skills and their impact
Improve Communication and Cooperation
Homework, Projects and Studying
Organization and Time Management
Routines and Habits
Reduce Stress
If you are tired of being your child's planner, reminder, and project manager, then it is time for a change. Click the button below and sign up for this class. Class size is limited to allow plenty of questions and individualized problem solving. Class meets: Tuesdays, July 30, August 6, 13, 20 and 27, 2019 at 7:00 pm.
Who am I to offer this? My name is Laine Dougherty and I am the owner of the Thinking and Doing Skills Center in Hingham, MA.  I have been helping students (and adults) with executive dysfunction, ADHD, and organizational challenges for over fourteen years. I am a certified Organizer Coach, and ADHD Coach.
Before that, I taught in public and private schools for over 18 years. I continue to work as an Educational Consultant in the public schools working to help teachers and Deaf students meet the challenges of a fast paced school day. This allows me the opportunity to observe different grade levels, subject areas, teaching styles and districts. I also consult at IEP and 504 team meetings and create goals for students and provide feedback and strategies for teachers. I know what is expected of your teen and can help them meet those challenges.
I believe every student wants to do well but sometimes they just continue to work the same way they have always worked and wonder why there is no improvement. In this class I will help you help them. We'll build those executive function skills, understand ADHD's strengths and challenges and help your child learn to be successful in managing their responsibilities.
If this sounds like something you could benefit from but you are still not sure, then please email me your questions or concerns at: info@thinkinganddoingskillscenter.com or call/text me at (617) 827-6860 for answers.
Together we can make a difference!